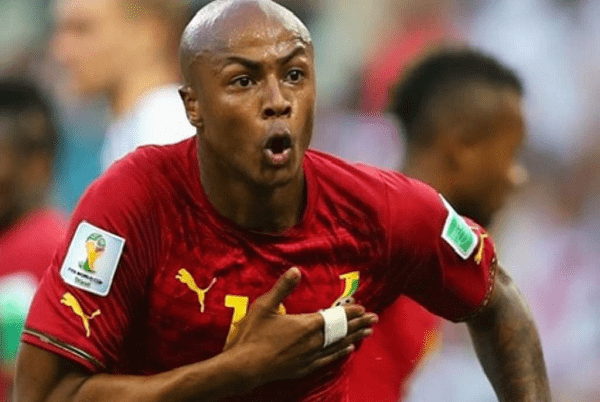 – Ayew says the entire team is sad and disappointed that they could not get to the next stage and eventually win the trophy
– He asked Ghanaians to stop the blame games, take heart and be stronger
The Captain of the Black Stars, Andre Dede Ayew, has claimed responsibility for Ghana's inability to move to the next stage of the ongoing AFCON.
Ayew admitted that the team failed at the 2019, and he takes fully the blame for it.
This is contained in a report seen by YEN.com.gh on Citinewsroom.com.
Ayew revealed that he is sad and disappointed that the Black Stars had to be kicked out this way, however, everyone, including the team and Ghanaians as a whole must take heart and be stronger.
"I am very sad and disappointed that we could not get to the next stage but we need to take heart and be stronger. The entire team gave everything but it did not go our way," Dede said.
He added that no team member or Coach Kwesi Appiah should be attacked over the unfortunate loss, but rather, he should be blamed for everything.
"As a Ghanaian and as a leader no player is to be held responsible for this; I take all the responsibility and we are going to work hard and come back stronger," he disclosed.
"If we have been kicked out at this stage it means we had a bad tournament and since we couldn't achieve the mission we came here for, I will say we failed," Ayew added.
Meanwhile, Ghana lost 5-4 in penalty shootouts to the North Africans after the game ended 1-1 after extra time.
The loss was made by Caleb Ekuban, who has since then been receiving backlashes from Ghanaians on social media.
Also, Ghanaians have attacked the referee who moderated the match particularly for disallowing a goal from Ayew with the claim that it was a handball for Partey.
Source:yen.com.gh